Full Service Boarding and Grooming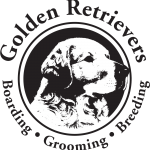 Bennington Hills Kennel is a family owned business that has been in operation for 36 years. Our business, which is also our home, is located on 40 beautiful country acres with a 7 acre pond, making for the perfect quiet country setting in which to care for your pets.
HOLIDAY HOURS FOR 2023
Closed Thanksgiving Day
Closed Christmas Eve and Christmas Day
Closed New Year Eve and New Year Day
Please schedule your holiday reservations early to ensure a place for your pets and take note of the above listed dates we are closed. You will not be able to pick up your pets on the holiday.
A message from Linda,
After 38 years of breeding our Golden Retrievers, I have decided it is time to retire from breeding.
This was a very difficult decision that took a lot of reflective thought and prayer.
With the lack of reproductive Veterinarians available in our area along with the uncertainty of there being a Vet capable of handling an emergency with a carrying mom in the middle of the night, was a main factor in this decision.
I will not risk the health and wellbeing of my Goldens by not having the best care available for them at all times.
Add this to the rising costs of everything needed to ensure the Goldens are getting everything they need it was the right decision for the breeding program to end.
We will continue to have our boarding and grooming and of course welcome visits from all our Golden Families.
Thank you for your friendship and understanding,
Linda
We welcome all inquiries for general information.